Welcome to StarboardBeam.com and the World of Geology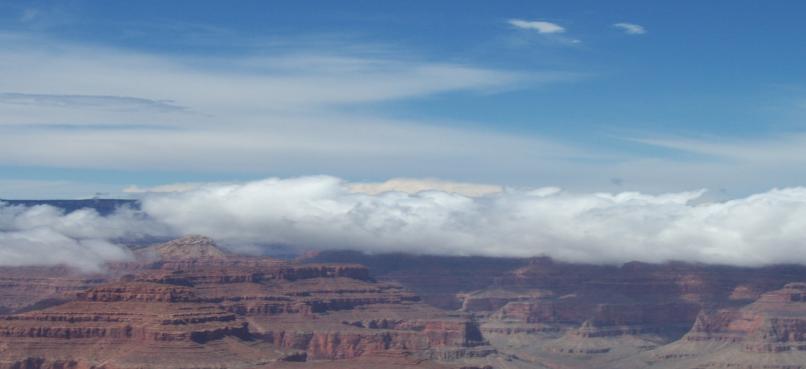 So what do Rocks, Minerals and Geology have to do with sailing and boating you may ask? Well, have you ever run aground? Ever hit a reef or unseen rock? If so, that ground you hit, that rock or reef which punched a hole in your boat's bottom was created through geologic processes and contains various types of minerals. The same goes for the bottom of the lake or waterway you are boating on.
The portholes on this page will provide you some light into Geology so that perhaps next time you can avoid that needless hole in the bottom of your boat.
Portholes to the World of Geology - Newest links as updated will appear at the bottom of the table below.
HOME

Geology Research -
Free On-Line Access to Geology Research from the National Academies Press

Cornell University- -

CU's interactive web site maps world geology for scientists and educators

Google Earth


Take a panaramic view of earth and then close in and locate that sandbar your stuck on.

Earth Magazine

The University of Adelaide Library | World Geology

Earth Science & Geology—The Open Directory Project— a Network to numerous links on Geology and the Earth Sciences

Oceanus – Woods Hole Institute—The Magazine that Explores the Oceans in Depth

Earth Works—Web Guide to Geology and Related Sciences

USGS– United States Geological Survey

-


An unbiased, multi-disciplinary science organization that focuses on

biology

,

geography

,

geology

,

geospatial information

, and

water

, dedicated to the timely, relevant, and impartial study of the landscape, our natural resources, and the natural hazards that threaten us

Geology.Com

- A great place to begin your interests and learning about that rock that you ran into in uncharted waters

The Geological Society of America

About Geology A general introduction to Geology for the lay person from About.com.
Geologic Time - Find out what has happened in time and learn that the earth has been around for a long while indeed.
Geology of the Galopagoes Islands - For those who stop over on their journey across the Pacfic.
American Geological Institute - Provides information services to geoscientists, and strives to increase public awareness of the vital role the geosciences play in society's use of resources, resilience to natural hazards, and the health of the environment.
NEW!! Paleogeographic Maps of North America - Want to see where you could have gone sailing in the very distant past?? These maps provide displays of prehistoric seas and land masses.
Earth, Atmospheric, and Planetary Sciences - Free Online Courses in Geologic and Planetary Sciences from Massachusetts Institute of Technology - MITOPENCOURSEWARE
Geology of the Voyage of the Beagle - by Charles Darwin - of interest to Pacific voyagers
Beaver Bay Agate Shop - The best place for on-line information about Lake Superior Geology and Lake Superior Agates.
NOAA - National Geophysical Data Center - Marine Geology and Geophysics
Bathymetry & Global Relief - Information from NOAA regarding Scientific stewardship, products, and services for ocean depth data and derived digital elevation models
NEW!! American Association of Petroleum Geologists (AAPG)
NEW!! Paleomap Project (Chris Scotese); plate tectonic reconstructions, teaching and research materials
NEW!! American Geological Institute (AGI)
NEW!! Arizona Geology (Steve Reynolds); a fabulous intro to the geology of the state
NEW!! GSA's Sedimentary Geology Division
NEW!! Arizona Geological Survey
NEW!! American Geophysical Union (AGU)
NEW!! SEPM (Society for Sedimentary Geology)
NEW!!Geology 1OO: an introduction to scientific inquiry
NEW!! USGS Maps, Publications and Factsheets
NEW!! Building Stones in the Nation's Capital - An on-line publication devoted to Geology with respect to the stone used in builing the Nations capital.
NEW!! Biblical Geology - Have to give the Creationist School of Thought a place in geologic studies.
NEW!! Geology 101 - Online course. $60.00 gets you CEU credits.
NEW!! Marine Geology Data - NOAA National Geophysical Data Center
GEOLOGY FOR KIDS - ONLINE RESOURCES

Online Education Resources: Geology For Kids - Provided by a now 6th grader soon to be a future Geologis

Geology for Kids -
KidInfo - Geology for Kids "The Web's best Student, Teacher and parent reference source"
Geology for Kids by Science Kids - Discover the subject of geology for kids a very our cool range of games, facts, experiments, science fair projects, quizzes, videos and more
Volcanoes for Kids: From a Jeweler no less, this page provides an easy to read guide to volcanoes for kids.

TOPOGRAPHIC MAPS AND MARITIME CHARTS

USGS - Online Topographic Maps and Aerial Photographs Provides links to USGS business partner websites to view USGS maps online

Maptech MapServer by Maptech, Inc. - Free. View, mark locations with an icon, link the icon to any URL and much more. View Nautical charts as well. Check out their "My Maps" feature.
Historic Aerial Photographs - See How land use and land forms have changed over time.
Digital Globe eXplorer -provides online access to the world's largest commercial library of georeferenced aerial/satellite imagery and map data. GIS/CAD extensions, developer kits, and ImageAtlas Viewer tool allow easy access to USGS DOQQ and National Map aerials as well as 1:24,000, 1:100,000, and 1:250,000 topographic maps. (BP)
Digital Map Finder - Provides access to Topographic maps via Google Earth.
Critical thinking is actually a "value" in that it involves a commitment to knowing the truth even if it contradicts one's preconceived ideas or biases. Therefore, scientists (in theory!) are completely objective, following the evidence wherever it leads.